A COURSE CREATED FOR BOTH:
PRODUCT BASED BUSINESS OWNERS
&
SMM WHO HELP PRODUCT BASED BUSINESSES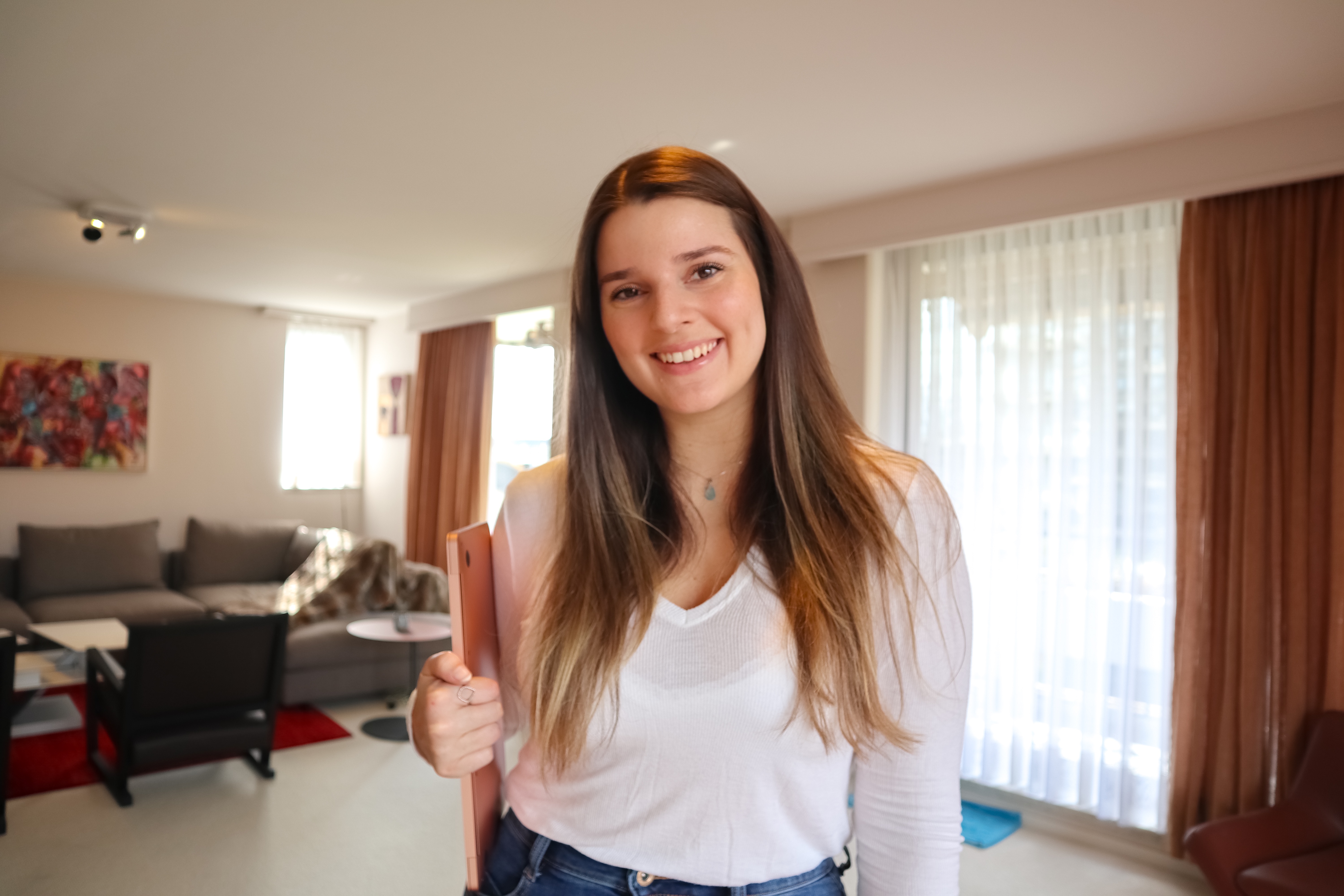 Have these thoughts ever crossed your mind?
Why are my products not selling?
How do I come up with content ideas and how can I create them in quantity?
How can I create a IG profile that attracts my ideal clients?
How can I stand out from my competitors?
How can my ideal clients find me?
How can I sell without sounding salesy or pushy?
How do I convert a viewer to an actual client?
Then check out what I prepared for you...
As a product based business owner, do you wish to finally have an attractive and sustainable IG profile that will magnetically attract and convert your potential clients into actual clients?
Do you wish to understand how to captivate your ideal clients, have a strong brand identity, have never ending valuable content that will help you sell, and transform your product into a necessity?
What if I told you that you can have it all and you will be able to do it by yourself? I will give you the tools, step-by-step, guidance and knowledge that will help YOU take your business to the next level.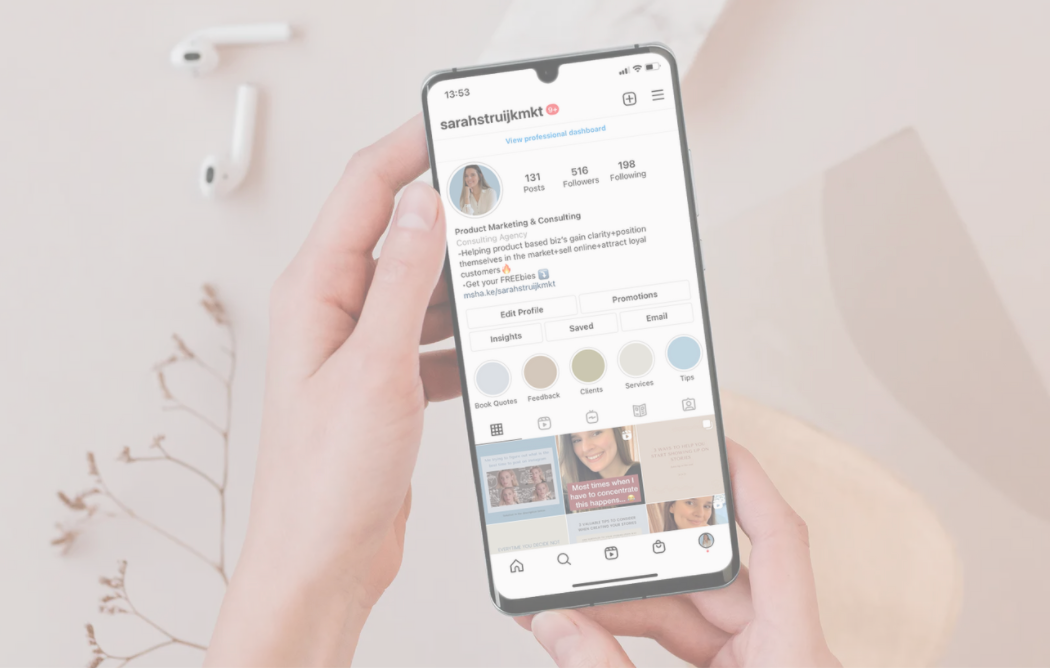 Check out what some of MIM students are saying about the course...
My name is Sarah and I am here to help you LEVEL UP your current strategy, boost your product sales and attract ideal clients.
I help product based business owners position themselves in the market, sell online and attract ideal and recurring clients.
My clients results have been AMAZING and consistent. From selling to new clients due to their adjusted content strategy to selling out orders because now they know who their ideal clients are, they are rocking it!
And guess what? I'm going to show you EXACTLY how I helped them accomplish these wins in Magnetic IG Makeover.
Ready? Let's do this!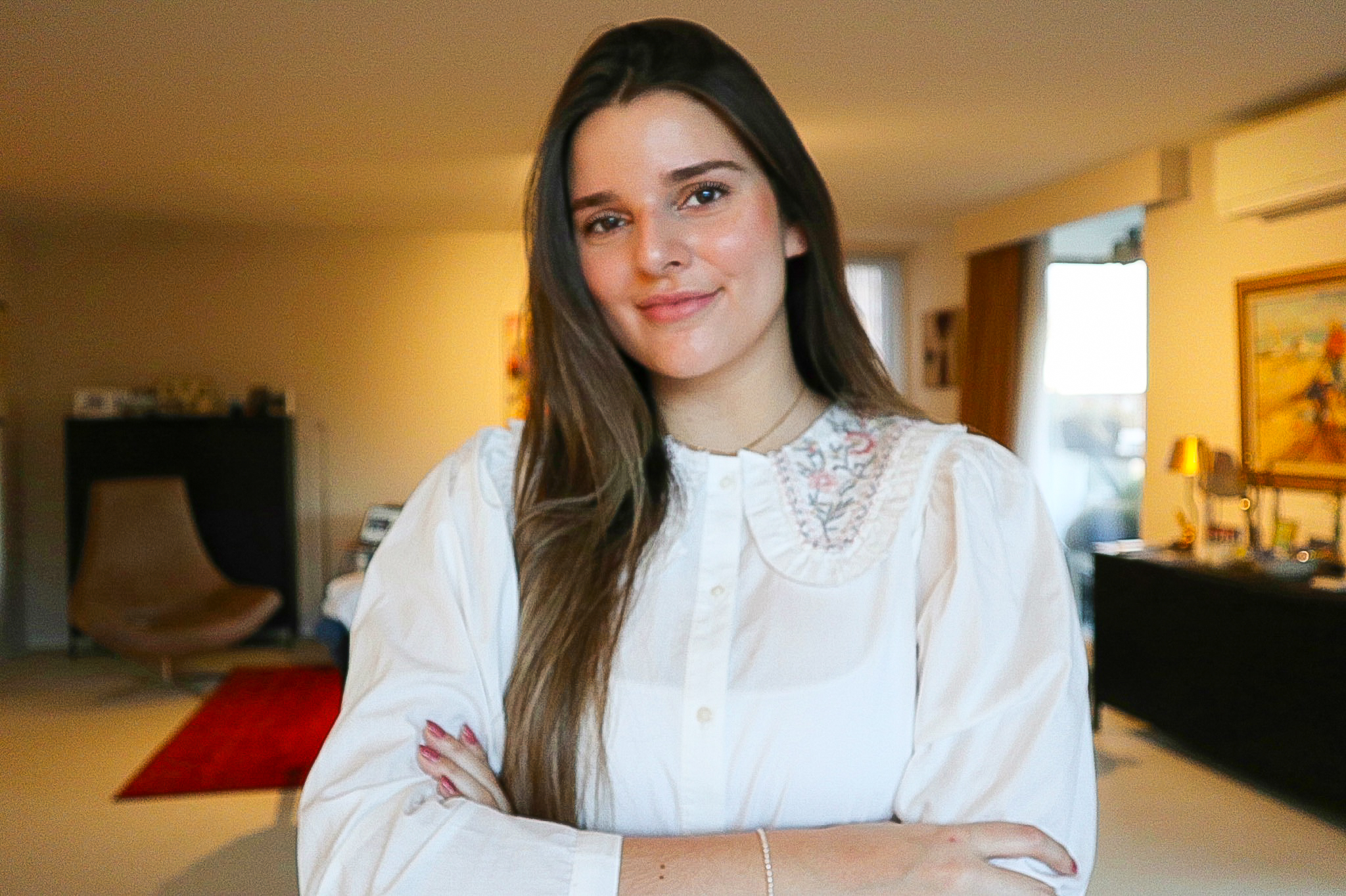 This is for you if...
You own a product based business and already have a IG profile or a social media manager who helps product based businesses;
You are a go getter and action taker (learn and apply type of person);
You are tired of following all the free strategies and tips;
You want to find a method and process that helps you sell your products online and optimize your time;
You feel lost when it comes to planning content and standing out from your competitors;
You still don't have the financial independence to hire help and outsource.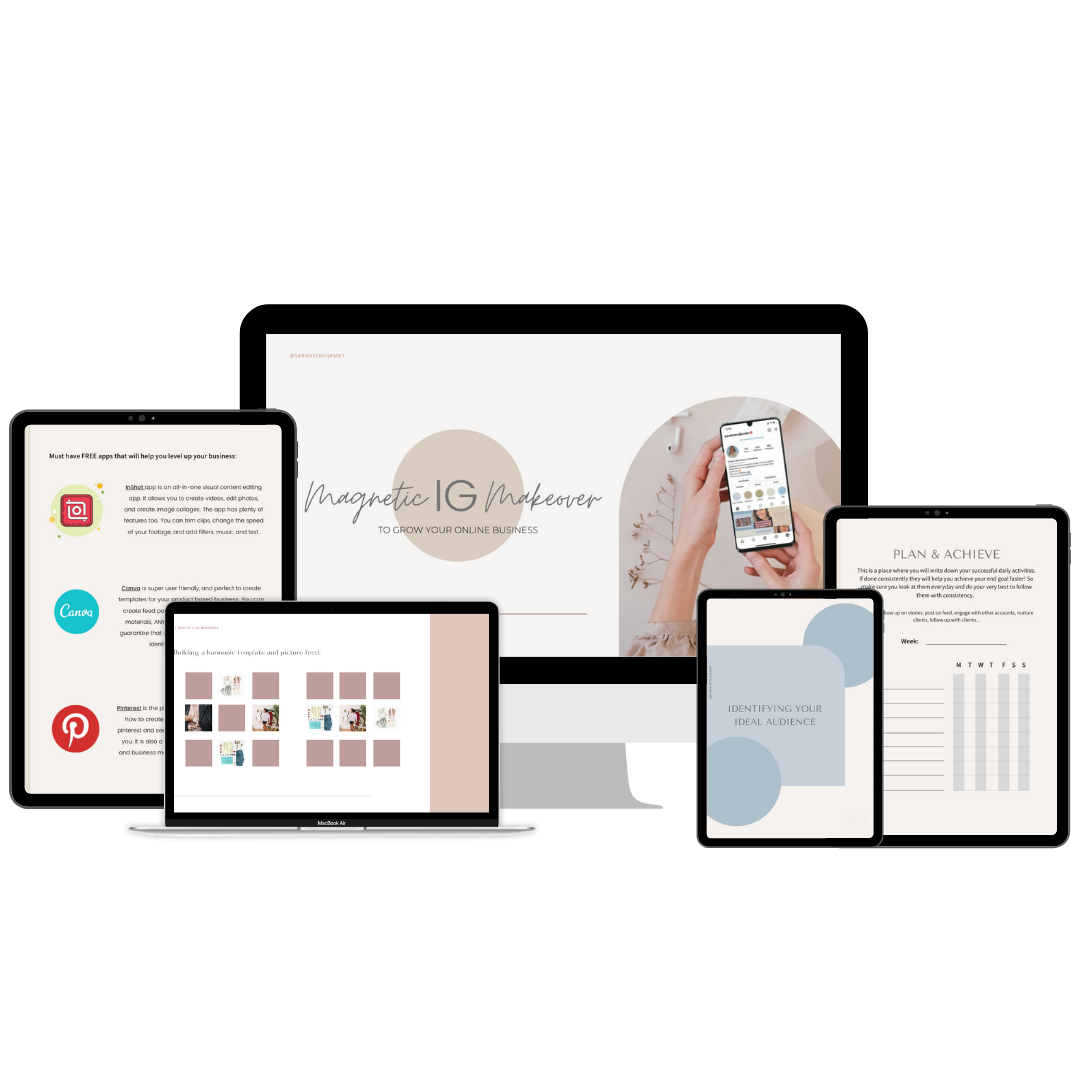 Inside Magnetic IG Makeover
INCLUDED:
DIY course format (step by step).

3 Modules + 9 Lessons + Actionable Exercises.

(Given strategies valued € 1,797)

Lifetime Access to course.
BONUS:
Extra Recorded Lessons:
Canva Basics 101 (

Valued € 197

)

Building a Successful Mindset - Guest lecturer Claire Fealy (Mindset coach)
Total Value € 2,443
But you can get MIM for € 484,00 (euros) (VAT included). Yes, that's right!
*Payment plan available in check out :)
This is what you will learn and find inside MIM:
Check out a few wins that you can also accomplish by using Magnetic IG Makeovers strategies...
By the end of MIM you will know how to:
👉 Sell without sounding salesy
👉Attract your ideal clients
👉Understand and define who your ideal clients are
👉 Conduct a strategic market research
👉 Understand your products differentiators and how to stand out in the market
👉 How to organize a sellable IG profile
👉 Take pictures that sell
👉Create Canva templates that sell
👉 Create valuable content (in bulk!)
👉 Understand your clients behavior and buying journey
…
And so much more!
IF YOU GOT HERE...
Chances are that you're serious about growing your business.
What are you waiting for? Don't sit back and watch everyone else in the online space get ALL the success and grow their communities.. this reality is also for you!
It's time for you to take action and learn hto strategically use the power of social media to grow your product based business. 
FAQ:
1.When does the course officially start?
The course starts as soon as you buy it :)
2.Will students have life-time access to the course?
Yes :) You can consult and re do the course as many times as you like.
3.Is this course really for me? And will it work?
If you own a product based business, currently sell on instagram, and are ready to attract your ideal clients and boost your sales, this is for you! The strategies in MIM have been tested and applied by my clients in our private 1:1 sessions and are working wonders! However the strategies only work if you are consistent with it and apply it intentionally to your business. For example, is you show up for an entire week, apply the strategies and disappear for 2 weeks this means that you are starting from scratch. This course is also beneficial for SMM who help product based business and wish to upskill in order to deliver the best results for their clients.
4.What can I do if I have more questions about the course?
You can always reach me at:  [email protected]
5.Is the course refundable?
No, but I have no doubt that by applying all of the strategies and being consistent you WILL get the end result that you wish for and deserve.